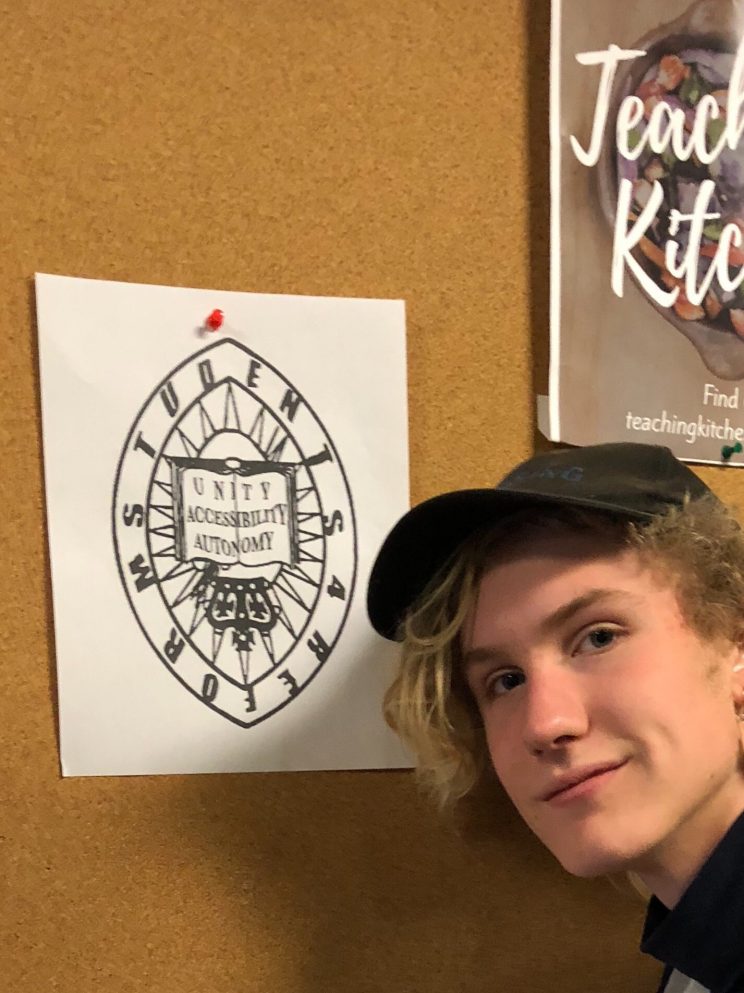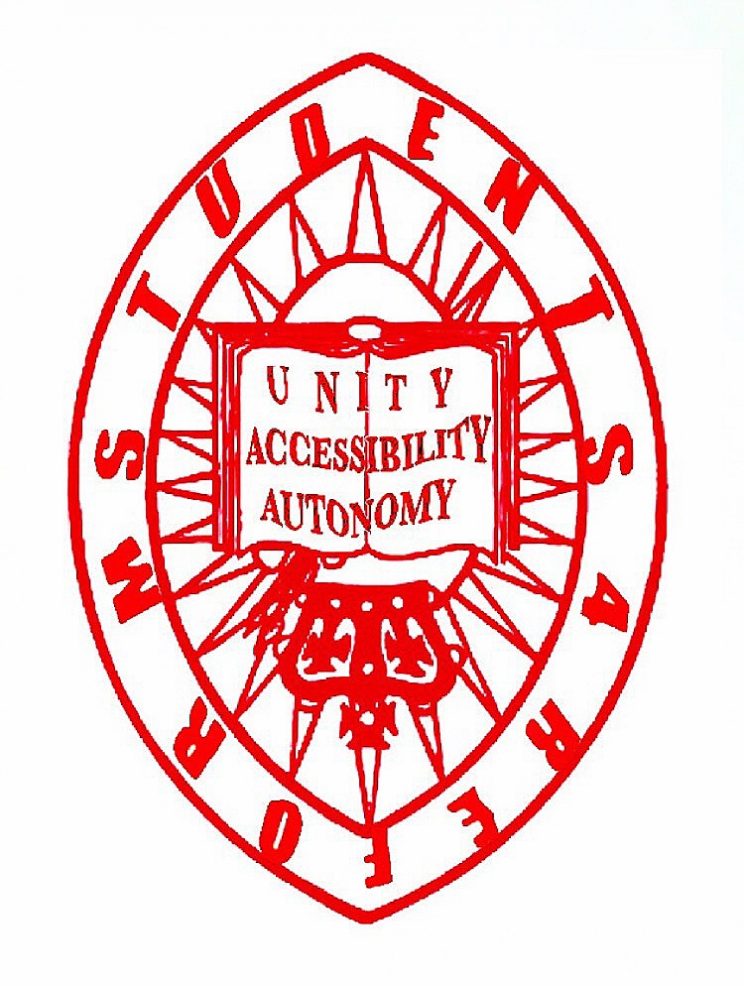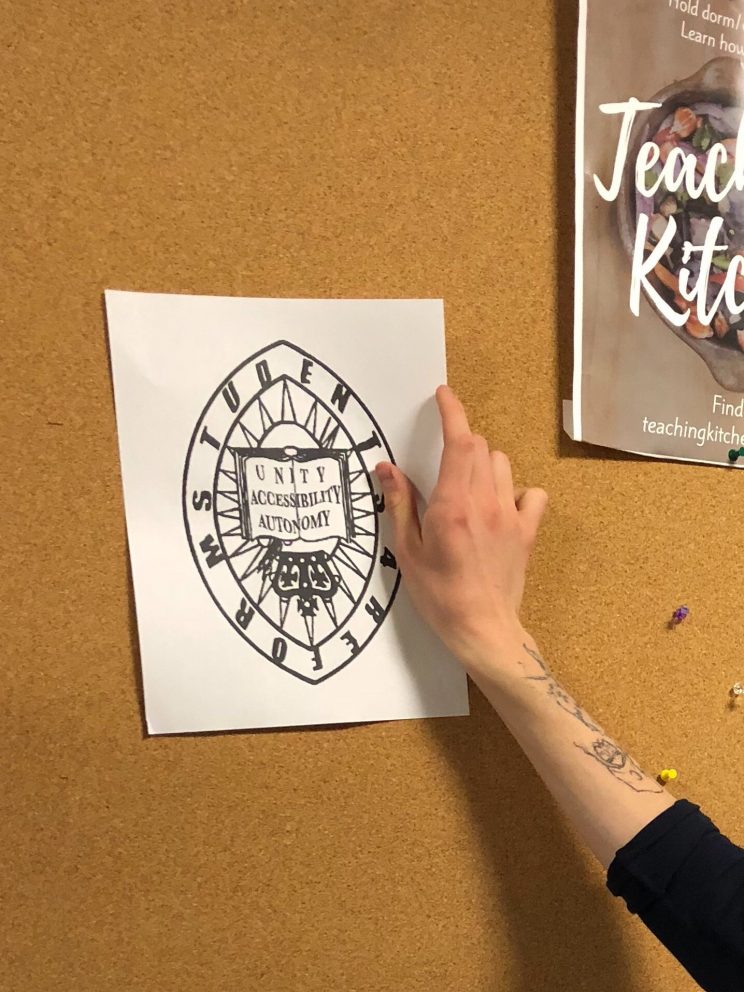 Unity
A campus cannot come together as one without unity amongst the student body and its surrounding community, including professors, staff, and the greater area. We must cultivate a sense of community to fight the ever increasing isolation that is infesting the campus, for a happier Bard College that can positively influence its surroundings. This unity can be fostered both architecturally and formally, and all steps must be taken to spread community to each and every person at Bard.
Centralized space for student use:

There is no structure on this campus whose only aim and purpose is student gathering and comfort. Although any Campus Center is meant to be a place for students, as a space that can be used freely by those who it was built for, this is not our reality. We want an open space that is not separated into smaller, closed off rooms, a space that is not reserved for offices or club gatherings, but instead one that allows for all students to use the space however they wish, both in groups and individually.

Transparency of Working Conditions of Bard Staff, Especially Environmental Service Workers:

If we want unity throughout our campus, we cannot ignore everyone who contributes to student learning, and for this reason we ask for increased solidarity with campus staff. Concretely, we, as the student body of this college, must demand transparency when it comes to working conditions, to better hold the institution accountable for how they treat those that make its existence possible. The institution owes its staff a living wage and fai conditions, and staff should feel absolutely free to unite amongst each other to demand what they are owed, without having to jeopardize their position. As the students and main economic contributors, we have the power to help those that help us, and so must stand together to unite not only the student body, butt every person who makes this college what it is.

Solidarity Amongst All Classes:

Bard is a space that is meant to accommodate people of all economic classes, yet there is still a strong divide within the student body. Although this isn't an issue that can be resolved without a worldwide change, it can, and should, be addressed for a better future. Class solidarity must come from each individual in order to strengthen the group, it requires an awareness of the effect class has on us in any environment, and a desire to help others wherever we can. Fostering unity and creating community will bring us closer to each other, and realizing the autonomy of the individual within the united body can create an atmosphere of understanding and compassion.
Accessibility
It is necessary for the everyone in our student body to have equal access to the resources that will allow them to best exercise their autonomy in crafting their best college experiences. We believe that applying the principle of accessibility to the following issues will allow the student body to get the most out of both their educational and social experiences here at Bard.
Penalties for Behavioral Violations

: In cases where students must appear before the SRB for drinking, drug use, or other such behavioral issues on campus, we believe that students should not be fined for these violations. Fines such as these may have a higher impact on lower-income students- thus, these fines can have unequal consequences on the quality of a student's life. Instead, we propose that students who violate behavioral expectations perform community service work instead, thus improving the quality of life for the entire Bard community and relieving students of unnecessary financial stress.

Accessibility to Classes:

Classes that require more expensive materials, such as photography classes or classes that require expensive books, can present a financial hurdle to the education of lower-income students. We propose that there should be no extra charge for these materials, so that all students can have the opportunity to enrich their education without financial stress.

Fees for Replacing Student IDs and Room Keys:

Every year, the price of replacing student IDs and room key cards has slightly increased. We propose that these prices should stay stagnant and no longer increase on a yearly basis.

Gender Neutral Bathrooms:

We propose that all bathrooms on this campus be made gender neutral. In the more public buildings on campus, such as the Campus Center, Kline, or Olin, gender neutral restrooms are tucked away on upper floors or in the backs of buildings. We believe that our trans/ non-binary classmates deserve equal access to restrooms in order to feel welcome and comfortable on our campus. We also propose putting sanitary bins in each stall, so that both male and female-bodied community members can use these bathrooms at all times.

Chartwells:

We believe that students should have access to any and all food options that they would like to see on campus. Students should be able to run their own food co-ops or invite other food providers on campus without intervention from Chartwells.

Parking:

Despite the construction in recent years, there is still not enough parking for students on campus. When lots are full and students have to park creatively, they are ticketed and fined. We believe that the administration should provide ample parking for students around all classrooms and dorms.

Health Services:

We believe that the medications, exams, and screenings from Health Services should be free to students. We believe that in order to be a successful student body, we must be a healthy student body, and campus health care should be a basic service that students of all income levels have access to.

Communication with Administration:

As of now, the best way for students to communicate their thoughts and concerns with the administration is through student government. However, student government at Bard has a very limited number of positions. We propose establishing a monthly open forum with members of the administration so that students can have access to a means of direct communication with the administration.

Title IX:

The most important requirement for a successful education is for students to have access to a feeling of safety. As of now, the Title IX office has limited resources, and all final decisions on Title IX cases are made by one man. We propose that there should be a board of administrators who decide the fate of Title IX cases, and students ought to have an influence on who should be on this board, be it by vote or by an open forum.
Autonomy
Students, to be able to function efficiently and effectively in the their goals, must have autonomy. We need more freedom of choice and action on this campus. This does not negate however, the importance of the college administrative body. It is simply a call for more independence for the students of Bard College.
Dining services:

It is important that students have choice over where, when and what they eat. We strongly support more venues of on campus dining as well as extended hours of service. We also propose a system for those who use swaps as an alternative to the current one. We demand that we can use as many or as little swaps we want in a day anytime of day, without swaps being sectioned off by use for each time block.

Social Spaces:

We the students of Bard need more spaces of campus specifically dedicated to be used by students for the purpose of having social spaces to interact.