Mercator's Projection
Geradus Mercator's projection of the world, published in 1569, set the standard for world-view projections. The primary purpose of this projection was its accuracy in navigability east-west.
It is the projection used most widely today, and it is likely the projection with which you are most familiar.
Tissot's indicatrix used to explain the distortion of the Mercator Projection:
In fact, Google Maps uses the Mercator Projection for its maps. Not surprisingly, Microsoft's Bing Maps also uses the Mercator projection…
To read more about Google's mapping practices, see the following articles:

Explaining projections:
A video animating the transition of the globe's surface to a two-dimensional plane, using Mercator's projection:
Do you know how big the continents are in relation to one another? Are you sure??
So, what's problematic about the Mercator projection? Here are a couple of news articles that may be of interest:
On the true size of Africa, see Kai Kraus's map: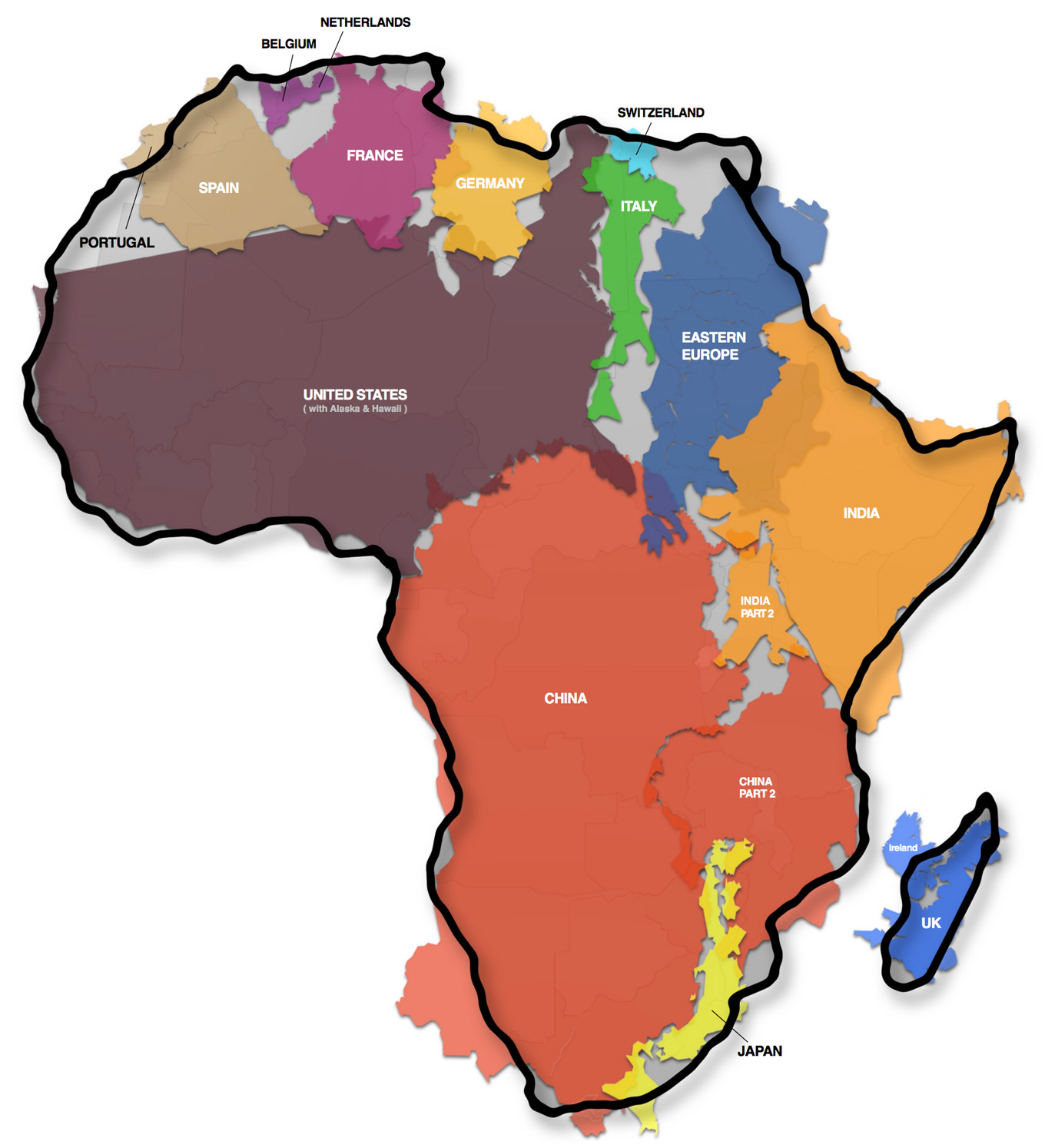 ---
Gall-Peter's Projection
An episode of West Wing from years ago…(2001)…still brings home the important points
Tissot's indicatrix shows that no projection is without distortion.
This is the Gall-Peter's Projection:
The Winkel tripel projection:
And, we haven't even mentioned orientation!!
How does this map view make you feel??