Vanessa_Illustration of Thomas More's Utopia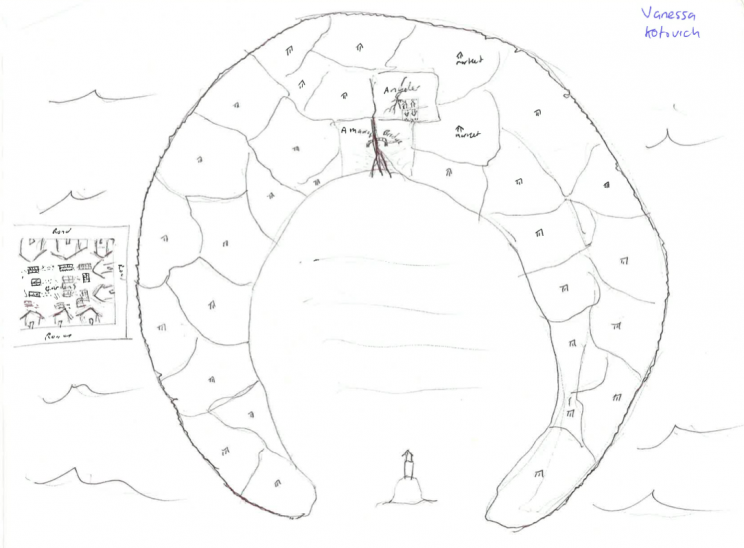 Utopia, Thomas More, 1516; Red Hook, New York, 2017. Photograph by Vanessa Kotovich.
The photograph is of an illustration depicting Thomas More's description of Utopia.  It is crescent shaped, with a sheltered bay. A rock in the center of the channel. The outer side of the island is rugged. There are forty two cities on the island. Behind each house are large gardens. Each house has street access and the streets are twenty feet wide. A bridge links the two banks of Amaurot. A large tidal river goes through Anyder and fills it with salt. The layout of the utopia is based on keeping a well ordered and contained system. More designed the utopia to be geographically and organizationally impossible.
Skip back to main navigation